Questions for Dr Irena Czycholl, PIC Product Development, and Dr Craig Lewis, PIC Genetic Services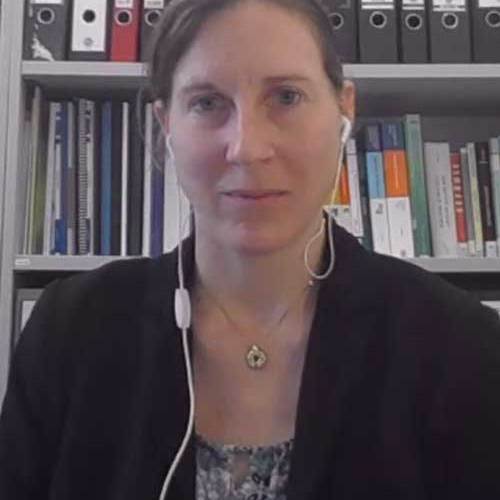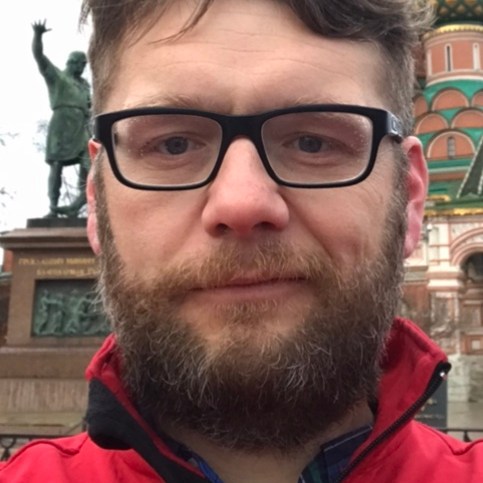 We take the opportunity of the fact that Dr Irena Czycholl, specialist veterinarian for behavioural science, has recently joined the global PIC team to talk to her and to Dr Craig Lewis, responsible for the Genetic Service Team in Europe, about current challenges in pig breeding.
Dr Czycholl, you have already dealt intensively with the complex topic of animal welfare and behaviour in the past. From your perspective, which essential findings should primarily find their way into breeding?
IC: "It is important to always keep in mind: We can only improve what we can measure objectively and correctly. Artificial intelligence, machine learning, automation and other new technologies will help us move forward much faster. Especially in the area of behaviour, we need extensive data encompassing multiple environments.
Body language, such as tail and ear posture, is an important signal from our animals. And especially a rather complex one. Of particular interest to me are the so-called "iceberg indicators", tail and ear posture have turned out to be such indicators. "Iceberg indicators" are indicators that in themselves, can reveal a larger underlying animal welfare problem.
And last but not least, I think it is also important that we do not only focus on the "undesirable behaviour" alone, but the trigger(s) for it. Behavioural disorders of any kind are always a sign of animals being overtaxed (stressed) in their ability to adapt and thus of suffering. "Suffering" must not be reduced to "suffering through pain" alone. For example, in the case of tail biting, this suffering does not only refer to the animals with the bitten tails, but also to the "perpetrators". The fact that they show this behaviour in the first place indicates that they are overtaxed.
Dr Lewis, "animal welfare", "the social pig", terms we hear again and again at the moment. To what extent does PIC deal with these topics?
CL: "Animal welfare is not really a new topic. However, for various reasons, it has come more and more into focus. At PIC, we have been dealing with various aspects for a long time, because we are convinced that it is not enough to breed the pig with the fastest growth, the most meat, the most piglets, etc. Rather, the total package is decisive. But as Irena said, it has to be measurable to be successful. Example free farrowing, here we want vital piglets with good birth weight, able to find the udder on their own, and move out of the "danger zone" of their laying down mother. And here we need agile sows with sound legs and good feet. All these aspects have been included in PIC's breeding value estimation for a long time, and the successes are clearly measurable and visible to the piglet producers."
Dr Czycholl, your colleague mentions some production characteristics. But what about direct behavioural characteristics?
IC: "On the one hand, such production features are certainly important and can already be successfully improved since quite a long time. On the other hand, we also need additional knowledge for such traits. Let's take the survivability of the piglets, for example, here the breeders distinguish between a piglet and a sow component. The so-called maternal effect, the sow component is already included in the selection index. But we also need to develop a better understanding of the behavioural aspect. What is a "good mother"? In nature, it is the one who protects her piglets, which leads to conflict potential in livestock farming, for example animal-human aggression.
PIC has been and is involved in numerous projects to find indicators that can be used in breeding value estimation. These include, for example, maternal traits, animal-animal aggression or animal-human aggression."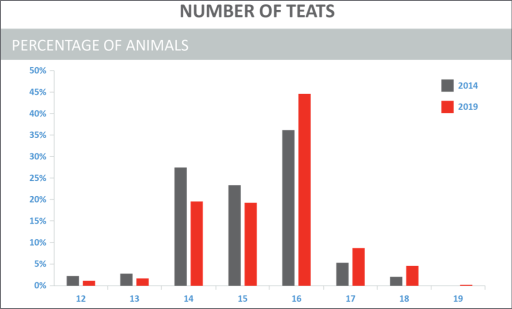 Dr Lewis, Dr Czycholl, what time horizon are we talking about?
CL: "As a breeding company, we have to constantly observe and assess market developments and changing demands on production systems or demands by the consumers and incorporate them into our breeding decisions accordingly. We need to be aware that the decisions we make today set the course for the next four to five years. That is how long it takes to bring breeding progress from the top breeding level to the farmer."
IC: "This means that even though we have certainly already accumulated some knowledge, and artificial intelligence, cameras, powerful computer capacities and other technologies are allowing to move forward faster than five or ten years ago, it will still take a while to reliably and repeatably bring this to the commercial production level. Those who claim otherwise are more interested in short-term success without sustainability."
CL: "But we stick to PIC's philosophy of "Never Stop Improving". Over the past 60 years, this motto has made us the world-leading pig breeding company that we are today."
IC: "Or, to quote a well-known former German national goalkeeper: 'On, on and on …'."