The Camborough® is an outstanding mother. Bred to maximise the pounds of weaned pigs per year with excellent feed efficiency, the Camborough® can typically be bred three weeks earlier than sows with other genetics. This results in a higher total number of piglets per sow per lifetime and lower production costs.
For any questions about this product or others, contact your Account Manager.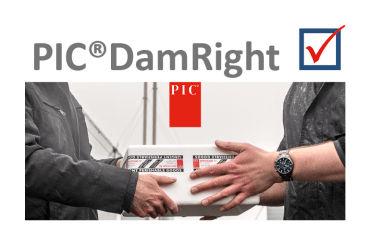 Tailor your Breeding Programme to Your Needs with PIC DamRight
PIC DamRight is based on 3 pillars:
• PICTraq® managed to maximise opportunity
• A choice of 5 Dam Lines to match your optimal requirements • Access to Dam Line Semen with higher genetic merit to maximise your financial performance

With PIC DamRight
• Producers who have opted for a Rotational Cross Breeding System will increase genetic capture and gain more money from their herds.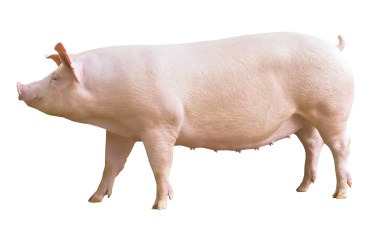 Camborough®
The Benchmark for Profitable Pig Production

The Camborough® is the ideal choice for producers who want to experience the combination of high prolificacy with less cost to produce a pig.

Economic Drivers:

• Large litters with uniform and vigorous piglets
• Low-costs per weaned piglet
• Long productive sow life
• Low sow mortality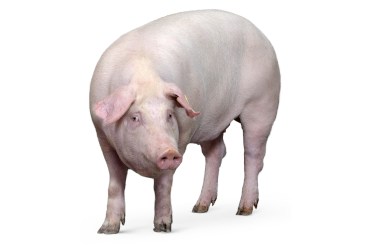 X54
Advanced Danish Female Genetics

The PIC®X54 is the result of the strategic relationship between PIC and the Danish nucleus breeder Avlscenter Møllevang.

The Møllevang populations are being integrated into PIC's Genetic Improvement Programme with specific focus on
• More uniform litters
• Higher birthweights
• More functional teats
• More robust feet and legs
• Less congentital defects
• Increased accuracy and faster genetic
gain through full implementation of
PIC's proprietary genomic platform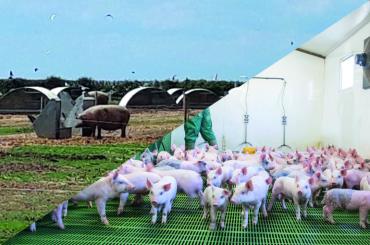 Camborough®22
All Round Performance

The Camborough® 22 is a 50% White Duroc boar mated to the classic Camborough® female. These sows are the preferred choice for producers who want a balanced animal suited to indoor or outdoor production in the UK.

Economic Drivers:

• Uniform and vigorous piglets
• Excellent grower performance
• Long productive sow life with excellent feet and legs
• Low cost per sow in inventory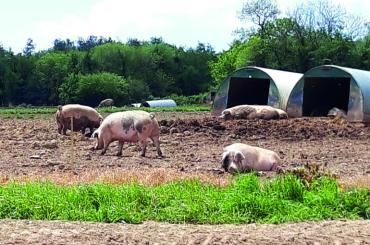 Camborough®50
The Leader for Outdoor Production

The Camborough® 50 is the ideal sow choice for outdoor producers in the UK who want a robust sow in both conventual or organic production.

Economic Drivers:

• Excellent piglets with vigour
• Exceptional sows that are solid on their feet and legs
• Easy handling and ability to breed
• Ability to produce into high parities