All PIC sire lines are selected based on the total economic value their market pigs will contribute to the pork production chain. Based on:
Robustness
Efficient lean growth
Carcass quality
Below are our top-selling PIC products. For questions about these products or other products that are regionally available, please contact your Key Account Manager.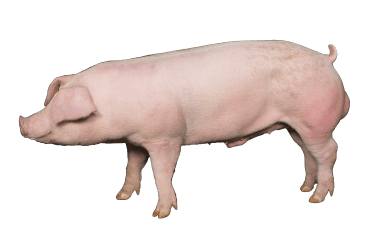 PIC®380
The PIC380
• is a F1 boar
• based on a PIC337 (synthetic) dam and
• PIC800 (Danish type Duroc) sire

The PIC380 is a new sire we believe will combine the attributes of both of these proven industry leading boars in the UK and Irish markets.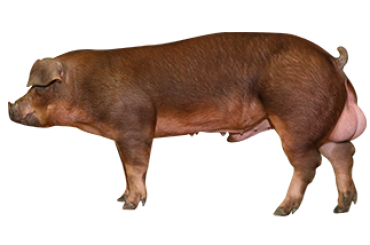 PIC®800
Our PIC®800 is the ideal terminal sire for packers who want a Duroc with outstanding pork quality and leading primal yield, while providing producers the Duroc sire with the lowest production cost available.
• High carcass value
• Most full-value pigs marketed
• Outstanding pork quality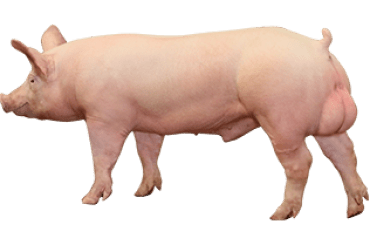 PIC®337
Our PIC®337 is the best choice for producers who want to utilise a superior product with exceptional lean gain and efficiency at heavy weights.

• Lean gain efficiency
• Reduced days to slaughter
• Superior feed conversion
• Excellent heavy weight performance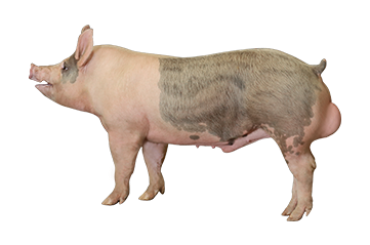 PIC®359
Our PIC®359 is the best choice for producers who want predictable and robust lean growth and balanced total profitability from weaning through market.

• Excellent feed conversion at heavy weights
• Excellent lean gain efficiency
• High liveability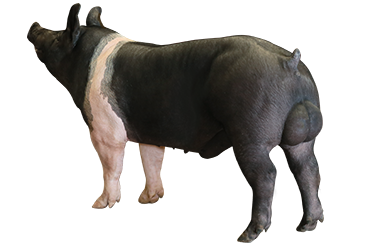 PIC®327
Our PIC®327 is the best choice for producers who want predictable and robust performance as well as exceptional efficiency and leanness at heavy weights.

• Excellent lean gain at heavy weights
• Excellent feed efficiency
• Robust growth