PIC has two new offerings for the UK & Irish market
PIC®380 & PIC®DamRight
The new sireline PIC380
Producers have asked – PIC listens and delivered …
The PIC380
is a F1 boar
based on a PIC337 (synthetic) dam and
PIC800 (Danish type Duroc) sire
The PIC380 is a new sire we believe will combine the best attributes of both of these proven industry leading boars in the UK and Irish markets.
PIC UK launched this new sire during the Virtual Pig Fair on May 12th & 13th, 2020.
View the presentation Dr Craig Lewis, Genetic Services Director PIC Europe, gave on the occasion of this launch and overviewing this new boar line.
The new PIC DamRight
Many Producers operate Rotational Cross Breeding Programmes. They see the advantages of these programmes including:
Minimise the risk of disease introduction
Allow better gilt integration and acclimatisation
Save on gilt transport cost
Are easier to operate compared to maintaining a GGP/GP programme
Provide some flexibility on genetic choice
The challenge with any rotational cross system is the failure to maximise heterosis on your parent animals and the opportunity to drive faster selection compared to using a full pure line index that impacts all traits in the index that you get when operating a GGP/GP programme or purchasing parent gilts.
PIC DamRight unleashes both, the combined power of the World's largest genetic management programme and an unrivalled palette of the highest index pure Dam Lines upon your herds cross breeding programme to deliver a tailored breeding programme which will can deliver more money from your herd.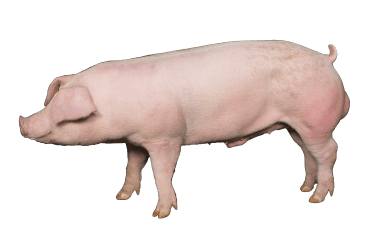 PIC380 – the Duroc-based sire with added efficiency
• Optimal combination for UK & Ireland
• Rapid Growth Rate
• Strong Feed Conversion at Heavy Weights
• Excellent Robustness & Livability
• High Meat Quality & Carcass Value
• High Throughput & Profitability
• More Full-Value Pigs Marketed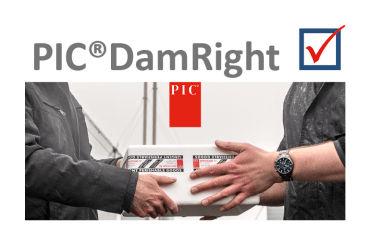 Tailor your Breeding Programme to Your Needs with PIC DamRight
PIC DamRight is based on 3 pillars:
• PICTraq® managed to maximise opportunity
• A choice of 5 Dam Lines to match your optimal requirements • Access to Dam Line Semen with higher genetic merit to maximise your financial performance

With PIC DamRight
• Producers who have opted for a Rotational Cross Breeding System will increase genetic capture and gain more money from their herds.